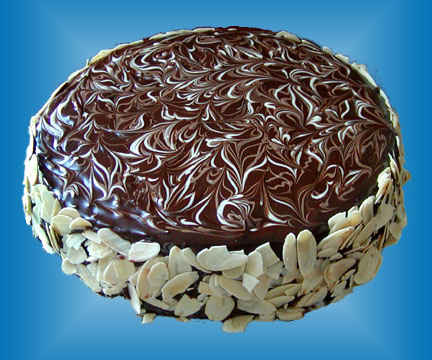 Included here are my favorite recipes for Cakes and Frostings. The cake categories include traditional Layer Cakes, Cheesecakes, Poundcakes , and an assortment of Other Cakes.
Layer Cakes represent the standard American style cake. Usually 2 layers, with frosting between the layers, on the sides, and on top. While this style of cake can be made from the numerous cakes mixes available on American grocery shelves, I personally feel my recipes here have more texture and flavor. The frosting for each layer cake is printed after the cake recipe, but can also be accessed by the menu for Frostings.
Cheesecakes are made from cream cheese (or Ricotta in Italy, or any of the white, soft fresh cheeses available in other area of Europe). These are dense, creamy, and rich, so small slices are usually the best. The traditional crust used in the States is one made of Graham Cracker crumbs (digestive biscuits work well).
Poundcakes are rich and moist, usually not frosted at all. Folklore has it that originally they used a pound each of butter, sugar, flour and eggs, hence the name poundcake. They are normally baked in loaf tins like bread, or sometimes in bundt tubes.
Other Cakes include special occasion cakes, genoise, and cup cakes. In here you will find the more European types of cakes like the Queen of Sheba, pictured above, as well as the Yule Log made at Christmas time.
Be sure to review Hints and Tips for making cakes.